September 7th & 8th
In order to allow our members time to celebrate Labor Day weekend with family and friends and also make it possible to attend and benefit from the numerous and diverse classes presented at GenealogyKC , we will
NOT
have a Northland Genealogy Society Meeting in the month of September. Instead, we hope to see you all at GenealogyKC on September 7 and 8. It is free, but registration is required and the event fills quickly. For more info or to register:
https://genealogykc.org
October 6th Meeting
Title: The Records Are Always Right, Right?
Presenter: Mary E. Celeste, MLIS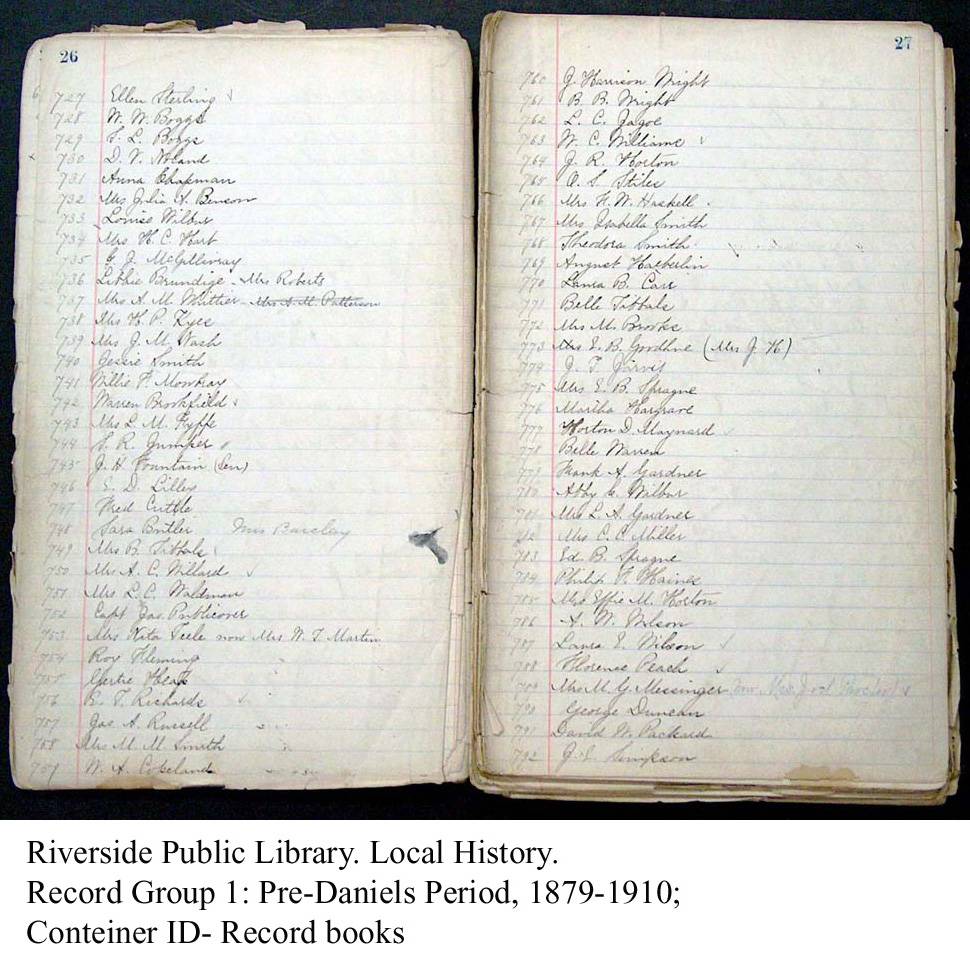 Program Description:
One of the first lessons we are taught in a basic genealogy class is to seek
out and use original records to support the facts we enter on our family tree. One of the first lessons we learn on our own is that even original records are often missing, inaccurate, or conflicting and it becomes difficult to determine what to trust. Our speaker will share some of the bad records she has encountered in her own family research, will dissect them to see what truth can be learned, and will offer suggestions for additional sources, which, when compared, combined, and viewed with a little common sense and intuition, can be massaged to yield the real story behind the facts. (note: this is a repeat of the presentation with the same title that was given at GenealogyKC in September)
Speaker bio: Mary Celeste holds a Master of Library and Information Science Degree from theUniversity of Missouri-Columbia and is a retired branch manager with Mid-Continent Public Library. She has served on the American Library Association's Genealogy Committee and chaired the ALA Local History Committee, as well as similar positions with the Missouri Library Association. She is a former member of the Association of Professional Genealogists and the Genealogical Speakers Guild. She is currently the Vice President of the Northland Genealogy Society and on the board of the Missouri State Genealogical Association (MoSGA). She has spoken at national, state and local conferences and events, but her greatest joy is discovering the stories of her own ancestors to share with her children and grandchildren.
November 3rd Meeting
Tips to Write Your Own Life Stories
Presenters:
Deb Kaiser & Jeanette Adams
Program Description: This will be a totally open discussion and everyone will have an opportunity to share their ideas and strategies that have been successful when writing their own stories. It will be led by Deb Kaiser and Jeanette Adams, who will share strategies that have worked for them. You will learn some clever ways to get you started and hear about some unique ways of gathering information and using social media (such as FaceBook Groups) to gather and share stories.
An outline for this panel discussion topics:
WHY (are you writing this?)
DEADLINE (is there a time limit?)
INCLUDED (what do you want to include?)
ORGANIZE (Pictures, stories (include tragedy, funny, everyday, etc?)
Speakers' Bios: Deb Kaiser has been doing family history for 5 years and has been a Member of
NGS for a little over 3 years. She has been involved in a lot of aspects of genealogy, including obtaining certification for her ancestor as Pioneer family under the MOSGA First Families Program. She has also done research using Ancestry DNA test results for herself and her brother, as well as administering a FamilyTree y-DNA test for her brother. Deb has been the NGS Membership Chair for the last 2 years and this year took on the role of Treasurer, as well. She still considers herself a novice genealogist and has plans for a Genealogy re-do this year in order to use the tools and techniques she has been exposed to since stating with NGS in 2015.
December--No Meeting
The Northland Genealogy Society does not meet in the month of December in order to enable our members to enjoy the comradery of family and friends during this month of special holidays.
January 5th Meeting (2019)
The America of our 19th Century Ancestors
Presenter: Robert Bee
This presentation will explore events that affected our ancestors who lived in the 1800s in America. The topics include boundary changes that gradually eliminated the "frontier," transportation, communication, wars, immigration, migration, land grants and industrialization. Illustrations from the presenter's collection of family letters and stories will personalize several of these events.
Speaker's Bio:
Robert Bee has been a member of the Northland Genealogy Society since 2008. His grandfather piqued his interest in genealogy by talking about various family members. When Alex Haley's, Roots, appeared on television in 1977, he was fascinated and began searching for ancestors in earnest. He has always been interested in history which was one of his college majors. He has read biographies of the first seven U.S. presidents plus Lincoln in addition to other books on 19th Century America. He holds a Master of Divinity degree.
February 2nd Meeting (2019)
DNA match with no tree? no problem!
Have you been frustrated by finding a DNA match only to discover they have not linked their family tree? Their tree is probably not the only tree that includes their matching ancestor, and with some creative and persistent sleuthing, it can be found. Join us as we walk through the case study of a DNA match without a tree, and learn the techniques to not only find a tree, but then incorporate additional strategic techniques to possibly uncover the connection between you and the match. Google guru Lisa Louise Cooke will walk you through the process in this ground-breaking session. This presentation will be brought to us through Skype.
Lisa Louise Cooke is the owner of Genealogy Gems, a genealogy and family history multi-media company. She is Producer and Host of the Genealogy Gems Podcast, the popular online genealogy audio show available at www.GenealogyGems.com, in iTunes, and through the Genealogy Gems app. Her podcast brings genealogy news, research strategies, expert interviews and inspiration to genealogists in 75 countries around the world, and recently celebrated 2 million downloads!
In addition to Genealogy Gems, Lisa works closely with Family Tree Magazine as producer and host of the Family Tree Magazine Podcast, a regular article author for the magazine, and curriculum developer and instructor for Family Tree University.
Midwest Genealogy Center Event Calendar
Click
here
to take you to the Midwest Genealogy Calendar of Events. In the right sidebar select "View by Subject", then in the drop box, select "Genealogy". That will give you all of the workshops for the current month. At the top, you can click on "next" by the name of the month to see what is happening next month. Most events require registration even though they are free. Registration information is located in the upper left corner.
Universal Class is an on-line learning class that has many subjects. There is one on genealogy called Genealogy 101. It has 13 lessons and 28 exams. You will need your library card and to register for a free acoount. Click
here.
Facebook